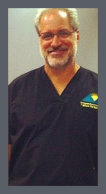 Bios
John Dugan, Owner,
Massapequa Physical
Therapy
John Dugan is a recognized
leader in the physical therapy
field, where he has been
practicing since 1979. Over the
years, John has literally served
generations of patients – from
the very young to the very
young at heart – and takes
tremendous pride in being a
trusted member of his
patients' extended family.
Prior to establishing both
Massapequa Physical Therapy
and Farmingdale Physical
Therapy East (and immediately
before that, Farmingdale
Physical Therapy), John served
on the staff at NYU's Rusk
Institute. He also provided
private home care and worked
with the Visiting Nurse Service
of NY. Throughout his career,
John has always been a
champion of providing quality
patient service, and protecting
the integrity of the physical
therapy profession through its
many ups and downs.
John is a certified advanced
Hip clinician and board
member at the Hospital for
Special Surgery Rehabilitation
Network. He is also Board
Certified in Orthopedics,
Neurologic and Geriatric
physical therapy. Academically,
John earned his Bachelor
Degree in Biology from
Fairfield University, and his
Physical Therapy Degree from
Columbia University College of
Physicians and Surgeons.
John enjoys exploring the
broader concepts of health,
including exercise, eating well,
cooking, and investigating
other alternative therapies to
maintain fitness and function
throughout. He is also proud
to be a lifelong resident of
Farmingdale.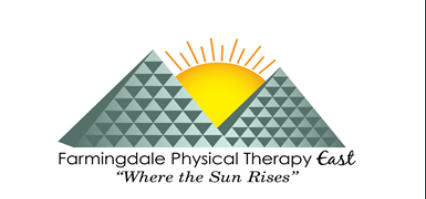 Michael S. Badalamente, MS, PT,
Physical Therapist/Clinical
Director
Michael (Mike) is a dedicated and
experienced professional who has
served the physical therapy field for 25
years. Over this time, Mike has earned a
widespread reputation for excellence,
integrity, knowledge and focusing on
the needs and well being of patients.
Prior to joining Farmingdale Physical
Therapy East, Mike was on staff at NYU's
Rusk Institute and Mt. Sinai Hospital. In
addition to his current duties as Physical
Therapist and Clinical Director in charge
of patient development and clinic
operations, Mike works part-time at the
Smithtown Parkinson Therapy Center.
Mike is a longstanding member of the
APTA, with membership in both the
Orthopedic and Neurology sections.
Academically, Mike earned his A.A.S. as
a Physical Therapy Assistant, and his
Masters Degree in Physical Therapy. He
has also taken numerous post-graduate
courses to fortify his vast knowledge
base.
Mike is proud to call the Farmingdale
community home, where he along with
his wife raise their four children. .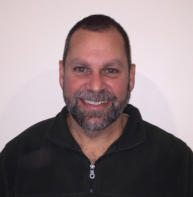 Patricia Murphy, MPT
Physical Therapist
Patricia is a highly knowledgeable and
experienced Physical Therapist, and is
renowned for integrating her passion for
health and fitness into her treatments.
Prior to joining the Farmingdale Physical
Therapy East team in 2005, Patricia
worked as an orthopedic Physical
Therapist in White Plains, and then in
Garden City.
Academically, Patricia earned her Master
of Physical Therapy degree (a 5 ½ year
program) from Quinnipiac University. She
also frequently attends continuing
education seminars and courses to
advance her education, stay on top of
changes in the dynamic medical field, and
further refine her skills.
In her spare time, Patricia enjoys spending
time with her family, going to the gym, and
going to the beach. She has recently
developed a love for hiking, and enjoys
visiting national parks.